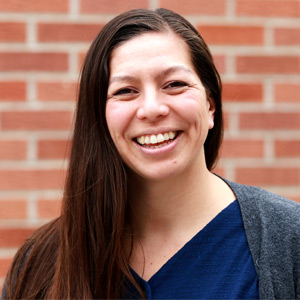 SCHOOL TEACHER
Sarah Jay (Instrumental/Vocal Music)
402-391-6148
Sarah Jay is a professional cellist and orchestral strings teacher with 20 years of experience.
Sarah graduated from the Hall-Musco Conservatory of Music at Chapman University in Orange, Ca with a bachelor's degree in cello performance. Throughout her educational career, Sarah has had the opportunity to train and study under several world-renowned cellists and pedagogues. Using her extensive training, Sarah has become an established and sought after performer and educator in her own right.
Sarah has a deep love for teaching and sharing the joy of creating beautiful music with students. This passion brought about the founding of Soli Studios Music Inc., a private company and professional music education provider owned and operated successfully by Sarah and her husband for over a decade. Sarah's career as an educator has been built on private and group lessons for students ranging from preschool students to collegiate level music students. In example of her well-established career, Sarah has worked as the cello professor and small ensemble director at Concordia University (Irvine, Ca), the cello professor at Vanguard University (Costa Mesa, Ca), the director of string instruction at the Arts & Learning Conservatory (Costa Mesa, Ca), the music instructor for the Waldorf School of Costa Mesa (K-5), Montessori Schools of Irvine, Project Hope Alliance (K-8), and as the string director for several high schools and middle schools.
Shortly after moving to Omaha in 2017 as a result of her husband's call to serve as pastor of St Mark Lutheran Church, Sarah was also asked to work and continues to enjoy her position as the string orchestra director for Concordia Lutheran Jr./Sr. High and Concordia Academy (K-5). As a professional cellist, Sarah has performed with many symphonic orchestras and ensembles. As a freelance professional musician, Sarah has performed with a number of well known recording artists including Stevie Nicks, Mandisa, Manheim Steamroller, L.I.T. and others.
Sarah and her husband, Pastor Eric Jay, enjoy God's blessing of their three children, Lizzy, Jesse, and Hezekiah, and thank God for His calling them to be in Nebraska serving our Lord Jesus with the gifts and talents He has entrusted to them.