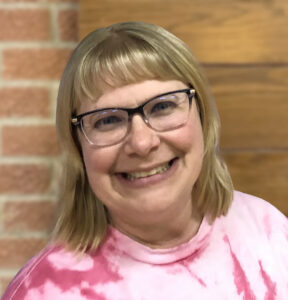 SCHOOL TEACHER
Dawn Godemann (1st/2nd Grade)
402-391-6148
Dawn Godemann lived in Nebraska for much of her childhood.  She considers Madison, NE her hometown.  She now will call Omaha, NE home.  She attended Lutheran elementary schools in Arlington and Madison, Madison Public High School, and Concordia University, Seward, NE. She also received her Masters Degree in Education with Early Childhood from CUNE.  Her late father Dennis, and her mom Linda were also Lutheran school teachers.
Dawn has been teaching for 25 years.  All were in Lutheran Schools.  She has served at 3 schools:  Immanuel Lutheran, Columbus, NE, Grace Lutheran, Sandy, UT, and St. Peter Lutheran, Lodi, CA.  She has taught grades 1st, 2nd, or 3rd grade.  She is very excited to begin her ministry at St. Mark Lutheran Church and help build a brand new school.
Dawn's mom, brother, and sister-in-law reside in Bellevue, NE.  Her mom lives at Richmont Senior Living.  Her brother Jeff and his wife Valinda live just 5 minutes up the hill from Richmont.   Dawn's aunt Norma Roland and cousins Scott and Nancy Holder and Kristen and Charles Poster are members of St. Mark.  She is very excited to see family as often as she wants and to worship with them too.
Dawn enjoys spending time at home with her 4 cats.  Jasper, Molly, Louis, and Sylvee are happy to go where Dawn goes.  Dawn also enjoys mission trips, walking, gardening, flowers, and is excited to reconnect with many family and friends in the area.