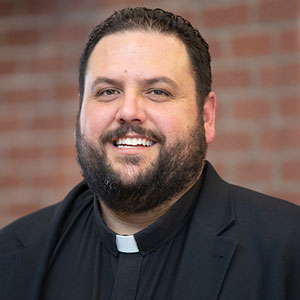 PASTOR
Reverend Eric L. Jay
402-391-6148
Pastor Jay is a Southern California native, and accepted his current call to St Mark in August of 2017.
Pastor Jay graduated with a Master's in Theology and Culture as a student of St Louis Seminary via the Cross Cultural Ministry Pastoral Certification Program (CMC) located at Concordia University in Irvine, California. The CMC focuses uniquely upon equipping students and future pastors to infiltrate strategic urban settings as church planters. As such, Pastor Jay spent the the last 2 years of his seminary training and the first 3 years of ministry as pastor of The Gathering; a church plant of which Pastor Jay was founder. After also serving for a brief time as the Interim Pastor at St. Luke's in Westminster, California, Pastor Jay accepted a call in 2012 as sole pastor of St John's Lutheran Church in El Segundo, Ca.
After accepting the call to St Mark's in August 2017, Pastor Jay preceded his wife Sarah and daughter Elizabeth who later joined him here in Omaha. Much of Pastor and Sarah's time outside of church is spent enjoying time as a family with their daughter "Bizzy" Lizzy and son Jesse (J.J.). With degrees in Music Performance, Pastor and Sarah also love performing and teaching music (they met and married while attending the Chapman Hall-Musco Conservatory of the Arts).