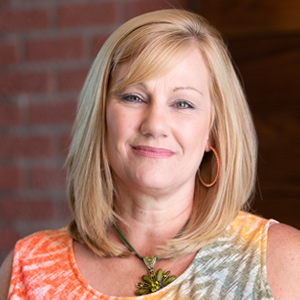 DIRECTOR OF CHILDREN AND FAMILY MINISTRIES
Kirsten Suhr
402-391-6148
I graduated from Concordia University, Seward, in 1990 with a Bachelor's degree in Elementary Education and an added endorsement in Early Childhood Education. In 2018, I earned my Masters degree in Curriculum and Instruction from Nebraska Wesleyan, Lincoln. Conducting research and writing a thesis was one of the most difficult yet rewarding tasks of my career. Since its completion, I have presented on my thesis topic at both district and national conferences and have written an article for an online Lutheran Education resource called Shaping the Future.
My work experience includes teaching in parochial schools in Georgia, Kansas, and Nebraska. I have taught Pre-K, Kindergarten, 1st, and 2nd grades. One of my teaching strengths is the ability to create learning through games and "out of seat" activities.
My husband Gale and I were blessed with four children—Jarod, Ryan, Christian, and Adelynn. My hobbies through the years have included playing the flute, painting, gardening, "upcycling" furniture, and watching our children's sporting events. While Gale enjoys an active role as a coach, I enjoy holding down the bleachers.
I am blessed beyond measure every day and am excited to be part of the St. Mark ministry team. I look forward to supporting your children and families as you walk with our Lord Jesus.