Latest Announcements
Contact us: info@stmarkomaha.org
Last Updated: Sunday, September 24, 2023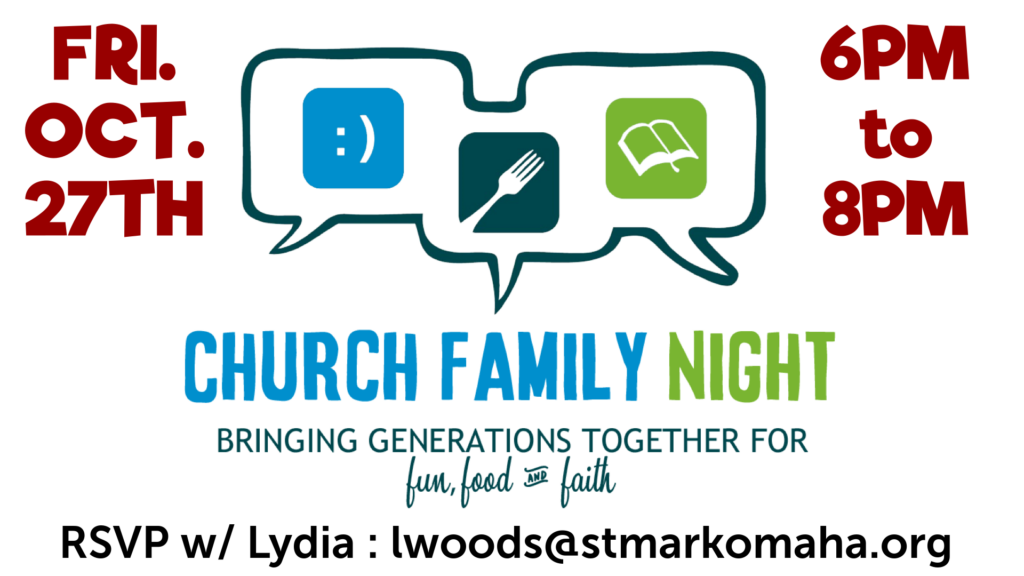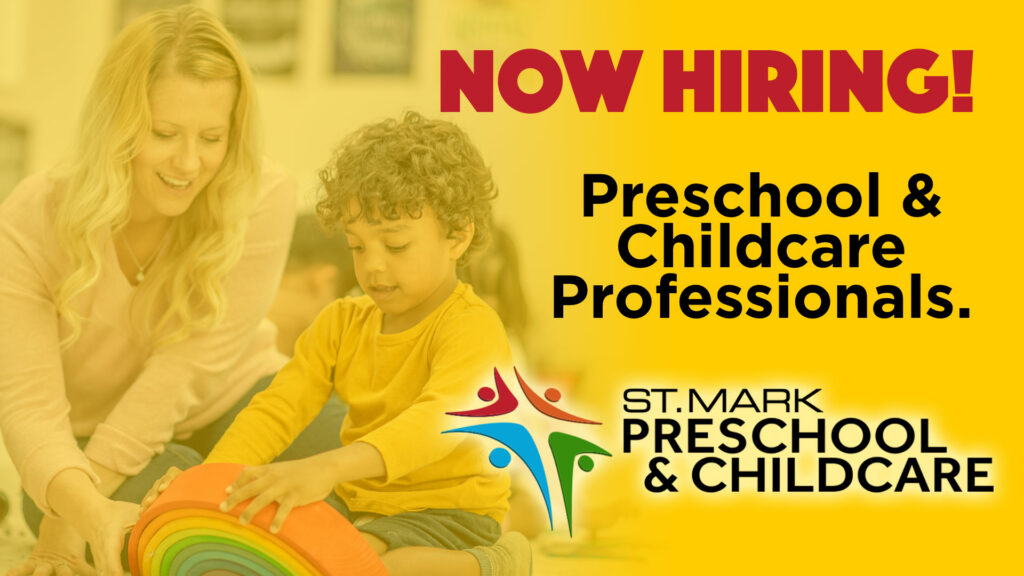 We are seeking Lead Teachers and Childcare Professionals!  Please contact Director Julie Kyriss. jkyriss@stmarkomaha.org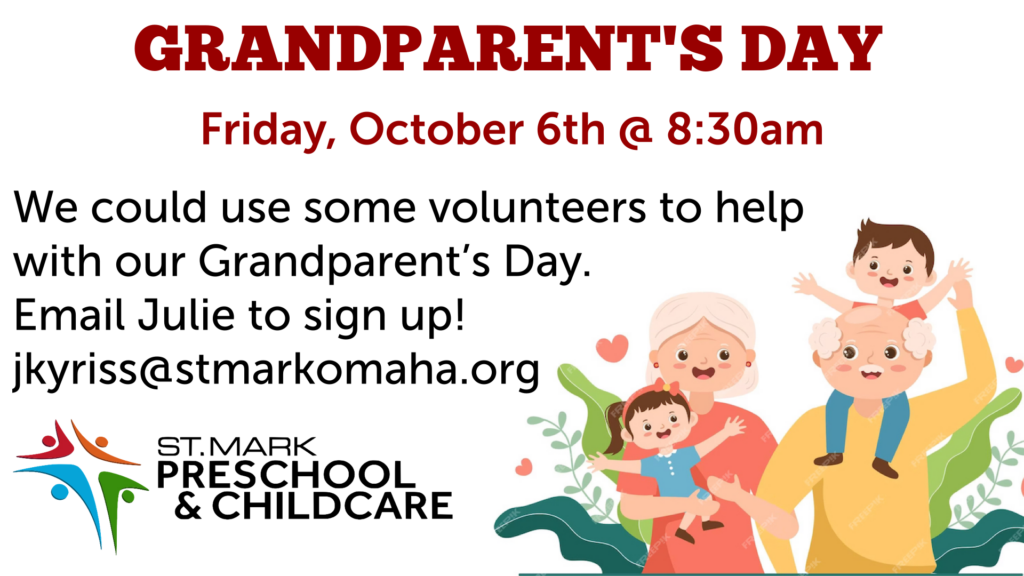 YOUTH PROGRAMMING 2023-2024
MUSICIANS NEEDED: Bring eternal purpose to the talents God has blessed you with and join the worship team at St. Mark! Singers, pianists, guitarists, strings, brass, drums – any and all musicians wanted. All talent levels welcome. music@stmarkomaha.org.
KINGDOM KIDS: Sunday School & Sunday Childcare Schedule
9:15am – 10:00am: During Adult Bible Study, childcare for children ages 3 through Kindergarten, and Sunday School for 1st through 5th grade students.
10:30am Worship Service: All children in service to start. Children's message in service for all ages. Children ages 3 through Kindergarten invited to go with teachers for Sunday School in room 205 (directly opposite sanctuary doors). Children 1st grade and up stay in service.
PARENTS' ROOM: We love the sound of children in our worship service! If you need some privacy or some time to focus on them, please use our Parent's Room outside the west sanctuary doors (closest to 90th St.). The windows and audio system ensure you can still be a part of our service!
HIGH SCHOOL YOUTH GROUP: Resumes beginning September 17th.  Every Sunday 4:30pm – 6:30pm

MIDDLE SCHOOL YOUTH GROUP: Resumes September 17th.  Every 2nd and 4th Sundays 4:30pm – 6:30pm
YOUNG MOTHER'S FELLOWSHIP: Meets every other Tuesday. In the Gathering Space.  Contact Caitlyn Baumann for info and next meeting.  caitlyn_bleich@hotmail.com
BAND OF BROTHERS Men's Bible Study: Saturdays @ 9am in the Fellowship Hall. Contact Jack Swanda for more details: jswanda@cox.net
WOMEN'S ETERNAL CONNECTION BIBLE STUDY: The EC Women's Bible Study group will resume in September 2023.  Dates and times TBA.  Contact Allison Bickford for more information. allison.bickford@gmail.com
SUNDAY BIBLE STUDY: Join us for Pastor Jay's Adult Bible Study Sundays at 9:15am in the Fellowship Hall. Bring your Bibles for more in-depth study of that week's sermon.
MIDDLE/HIGH SCHOOL BIBLE STUDY: 1st and 3rd Sundays at 9:15am through September 17th.  Every Sunday from September 17th thereafter until end of school year.  Meets in the Youth Room next to the Fellowship Hall.
ST. MARK APP: The St. Mark mobile app is a great way to stay up to date on the latest happenings at the church, access Daily Devotionals, Sermon Archives, Eternal Connection episodes, and much more! Download it here!
ONLINE GIVING: Set up Secure Online Giving Here!
ST. MARK NEWSLETTER: Signup to receive our monthly newsletter, the St. Mark Spirit here.