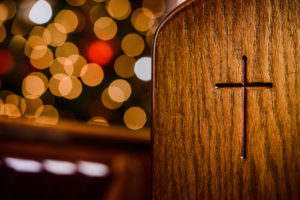 8:00am & 4pm Traditional
Proud of our Lutheran heritage, our 8:00am service celebrates our beautiful Lutheran liturgy as found in our Service Book. Few things stir the spirit more in worship than the resounding call of the bells and power of our full pipe organ. Faithful hymns and all of the liturgical symbolism that keeps us focused on Christ are present and celebrated. Even if you are more of a contemporary worshiper, we know you will find our traditional service beautiful and restorative.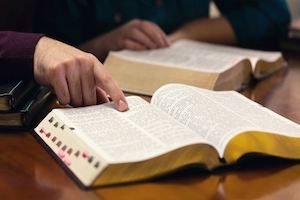 9:15am Bible Study
Jesus said, "If you are truly my disciple, you will abide in my Word." Romans says that the Word of God is the power of God for salvation. At St Mark, His Word is King! Our Bible Study is well attended by people of all different faith experiences and knowledge levels. Pastor Jay has a gift for bringing the Bible alive and showing how God's Word is most relevant even for today. Sunday School for Preschool through 12th grades offered concurrently at 9:15am.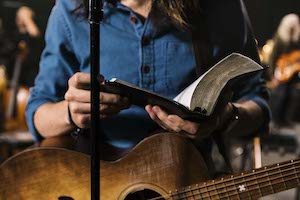 10:30am Contemporary
No doubt we have every reason to stand up, raise our hands and shout to the Lord a new song for the wonderful things He has done for us. Featuring the contemporary worship band "Crossmarked", if you are looking for a contemplative and serious contemporary worship that is all about Jesus, then you have come to the right spot. We love to see the whole family in worship so don't hesitate to bring the kids (though cry room and child care is available)!