DAILY DEVOTIONAL – March 18, 2021
March 18, 2021
"Better to Obey"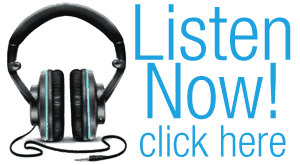 Prayer:  Almighty God, You have given us Your Word so that it may go well with us.  By Your grace given to us in Jesus, help us to trust in You and joyfully obey Your Word.  In Jesus' name, Amen.
Scripture: Luke 6:46-49
46 "Why do you call me 'Lord, Lord,' and not do what I tell you? 47 Everyone who comes to me and hears my words and does them, I will show you what he is like:48 he is like a man building a house, who dug deep and laid the foundation on the rock. And when a flood arose, the stream broke against that house and could not shake it, because it had been well built. 49 But the one who hears and does not do them is like a man who built a house on the ground without a foundation. When the stream broke against it, immediately it fell, and the ruin of that house was great."
Devotional – "Better to Obey"
To summarize in my own words what Jesus said, "Why do you call me your Lord and not do what I tell you?  If you truly believe that I speak the truth, then you will do what I say.  If you do what I tell you, you will endure and prosper.  If you merely hear what I say and do not do what I say, then you are only setting yourself up for disaster."
What we believe should have and in fact does have a direct impact on our behavior.
Jesus calls us to obedience because He wants what is best for us.  God has not given us His Word and His commands and instructions to test us, but to bless us.  God knows we would fail any test of obedience, that is why He sent Jesus to live the perfect life of faith we should have and die a perfect death in our place.  Christ has fulfilled God's laws and expectations on our behalf.  Through faith in Christ as Lord, we are forgiven and our salvation is secure.  Christ calls us to obedience not to earn God's blessing, but so that we would receive the blessings God has already given to us in Jesus.
Often times when we are searching for God's guidance in our life, we focus on what we want God to tell us tomorrow and overlook what He has told us to do already.  If we desire to see God and hear God tomorrow, He calls us first to believe that He is in fact God, that He is our Lord, and be faithful and obedient to what He has told us today.
I very much like what missionary Elisabeth Elliot says:
"Does it make sense to pray for guidance about the future if we are not obedient in the thing that lies before us today? How many momentous events in Scripture depended on one person's seemingly small act of obedience! Rest assured: Do what God tells you to do now, and, depend upon it, you will be shown what to do next."
God has given us His precious Word and has promised to work His miraculous grace through what He has told us and the promises He has made to us.  May He grant us all the strength of faith to say "yes Lord!  I will obey."
Well thanks for joining me for another daily devotion in God's Word, and remember, that God has forgiven yesterday, is with you today and has already taken care of tomorrow.  Amen.