DAILY DEVOTIONAL – April 16, 2021
April 16, 2021
"God's Refining Redemption"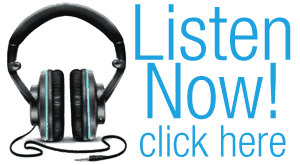 Prayer: Father, we thank You for Your love, even Your touch love in our life.  We know that our sin often creates difficult circumstances in our life, but we also know that You can use those circumstances to refine us; to bring for the beauty of the salvation that You have put in our hearts for all of eternity.  Amen.
Scripture: Malachi 3:1-5
"Behold, I send my messenger, and he will prepare the way before me. And the Lord whom you seek will suddenly come to his temple; and the messenger of the covenant in whom you delight, behold, he is coming, says the Lord of hosts. But who can endure the day of his coming, and who can stand when he appears? For he is like a refiner's fire and like fullers' soap. He will sit as a refiner and purifier of silver, and he will purify the sons of Levi and refine them like gold and silver, and they will bring offerings in righteousness to the Lord. Then the offering of Judah and Jerusalem will be pleasing to the Lord as in the days of old and as in former years.
Devotion – "God's Refining Redemption"
Why does God allow times of hardship and suffering in our life?  Because He loves us!  Because He has won salvation for us and that salvation isn't just some prize hopefully waiting for us if we can manage to stay strong to the end.  No, the salvation of God is something He wants us to enjoy now, today.  And in preparing us for that eternal glory that lies ahead and in daily helping us to experience His glory even now, God lovingly uses the difficult times and sufferings to strip away our outer self and renew the inner self.  God uses affliction to remove all of the outside stuff that stands in the way of an ever-deepening relationship with Him on the inside, because only a relationship with the Living God truly satisfies both now and for eternity.
Our Lord was no stranger to suffering.  He not only suffered in every way  (physically, emotionally, and spiritually), but He was tempted as we are as well.  Yet, He was perfectly faithful even to death on the cross.  As you read time and again throughout the Passion narrative, despite their best efforts and willingness to do absolutely anything to convict Jesus of a single wrong doing, they couldn't.  The only crime they ultimately could rightfully accuse Jesus of was blasphemy, claiming to be God.  No doubt Jesus did very clearly claim to be God, but He also proved it by rising from the dead.  Christ's resurrection was so undeniably certain, that only could His enemies not deny it, but even with the might of Rome behind them, they couldn't stop the inevitable world-wide and everlasting rise of Christ's church that He promised would come only after He was risen from the dead.
As we look upon the sufferings of our Lord Jesus with the eyes of faith, we see the love of God for the whole world so vividly and undeniably clear, because His love came through the trial and torture of the cross.  So too, by God's grace given through the Holy Spirit and through the eyes of faith, when we look upon our own sufferings, it is only because of those sufferings that we are able to have our eyes opened to see the hope that we have in a living God whose love is mightier than the cross, mightier than the hatred of the world, mightier than our sin, and mightier than death itself.  When we see our own times of trial and tribulation through the cross, we see the faithful promises of God that give our suffering purpose.
I love what the Scriptures say in James 1:2-4, "2 Count it all joy, my brothers, when you meet trials of various kinds,3 for you know that the testing of your faith produces steadfastness.4 And let steadfastness have its full effect, that you may be perfect and complete, lacking in nothing."
The Apostle Paul was no stranger to these trials of various kinds.  He was starved, beaten, stoned half to death, imprisoned and much more because of the message of Jesus that he preached.  Paul also suffered as we do because of sin.  Paul recounts in 2 Corinthians 12 how God allowed what Paul describes as a "thorn in his side" to keep Paul humble as God continued to renew His apostle from the inside out.
In 2 Corinthians 4, the Apostle Paul reflects on his personal sufferings and the sufferings he shared with his fellow apostles and disciples because of their faithfulness to Christ.  Paul says, "But we have this treasure in jars of clay, to show that the surpassing power belongs to God and not to us. We are afflicted in every way, but not crushed; perplexed, but not driven to despair; persecuted, but not forsaken; struck down, but not destroyed; always carrying in the body the death of Jesus, so that the life of Jesus may also be manifested in our bodies. So death is at work in us, but life in you.  Since we have the same spirit of faith…we also believe, and so we also speak, knowing that he who raised the Lord Jesus will raise us also with Jesus and bring us with you into his presence.  So we do not lose heart. Though our outer self is wasting away, our inner self is being renewed day by day. For this light momentary affliction is preparing for us an eternal weight of glory beyond all comparison, as we look not to the things that are seen but to the things that are unseen. For the things that are seen are transient, but the things that are unseen are eternal."
We have this treasure of salvation God's salvation and the treasure of God's Holy Spirit, in this soft and moldable jar of clay that is our humanity.  As I contemplated this and how God uses suffering in our lives, my mind kept echoing that passage from 1 Peter that says, " In this you rejoice, though now for a little while, if necessary, you have been grieved by various trials, 7 so that the tested genuineness of your faith—more precious than gold that perishes though it is tested by fire—may be found to result in praise and glory and honor at the revelation of Jesus Christ."
The Scriptures often describe the limitless value of our salvation as being more valuable than the most expensive of precious stones.  And as Peter just told us, the process of God working that salvation out, in and through our lives is often compared to the process of how precious stones are made and perfected.  There are 5 key processes involved in the creation of precious stones that make a wonderful illustration for the Christian life and specifically how we understand God's love in times of suffering and trials.  These processes are all naturally occurring in God's Creation, so it seems fitting that He would use the illustration to describe the work He does in the lives of His children who are new creations in Christ.
The 5 processes that take place in creating a precious stone from the earth are:
A coming together of the right ingredients of minerals
Those ingredients being combined under extremely high pressure
Cooking those ingredients at extremely high temperatures
Having adequate space for the gems to take shape in
Having enough time for the ingredient minerals to be pressurized, super heated, and crystalized
God has given us all the necessary ingredients for salvation and a life of enjoying the eternal glory that awaits us.  He has not only given us the gift of faith in order to believe in Jesus, but has also given us the power of His Holy Spirit!  As God works to create a precious gem within us, He lovingly uses times of intense pressure and temperature that remove contaminants and impurities from our life.  The removal of these impurities and contaminants create the space needed for the ingredients of faith and the Holy Spirit to do their work within us.  And over time, our inner selves are being renewed by God so that in the fullness of time the full beauty and precious value of our hope and faith in Jesus may be realized when He returns on that final day to bring us fully transformed into the glory and Presence of God the Father.
Thanks for spending time with me today in God's Word, and remember, that God has forgiven yesterday, is with you today, and has already taken care of tomorrow.  Amen.